Bio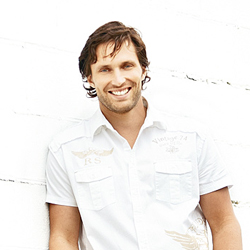 I've been chasing adventure for as long as I can remember: circling the globe with a backpack and surfboard, skiing uncharted territory in Northern Canada or racing my dirt bike in Mexico. My jobs have always been adventurous too. The moment I graduated from high school I was out on the west coast of Canada as a commercial fisherman and then in various positions in forestry, before settling in as one of British Columbia's top young timber evaluators. Let's just say I lived in the bush.
When life in the bush started wearing a little thin, something new grabbed me… I wanted to be a stuntman. From my first day on the job I knew I was home. I love creating the illusion of an exciting or terrible event where it looks like I have been killed or injured, then getting up, dusting myself off and walking away.
To me, being a stuntman is the ultimate job/adventure. Every day at work presents a new challenge so I have to stay sharp in mind and body. Even when I'm not at work, whether I'm downhill mountain biking or racing cars I'm always moving in the same direction.
Chris.